AYUSHMAN BHARAT-PRADHAN MANTRI JAN YOJNA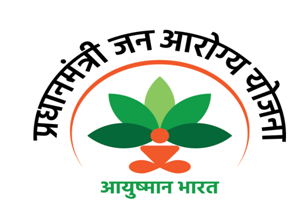 The Ministry of Health and Family Welfare (MoHFW), aims to reduce the out of pocket healthcare expenditures and to improve access of poor and vulnerable families who are included in the SECC Database under D1, D2, D3, D4, D5, and D7 category (in case of Rural Population), Automatically Included category and 11 broadly defined occupational un-organized workers(in Urban Sector) of the Socio-Economic Caste Census (SECC) database of the UT Administration of Daman Diu and Dadra Nagar Haveli along with the additional Non-SECC beneficiary families category added by UT the Administration of the UTs of Daman Diu and Dadra Nagar Haveli i.e.:-
1. Resident Family having annual income below Rs. 1 lakh. – Premium will be paid by UT Administration, Require Document: Income Certificate issued by Mamlatdar, resident proof, Aadhaar Card of Each Member, SSBY Card.
2. All the families having annual income above Rs. 1 lakh – Family will bear the premium and enroll in the scheme, Require Document: Premium Payment Receipt, Resident proof, photocopy of Aadhaar Card of Each Member & SSBY Card. The scheme will help in quality inpatient care and daycare surgeries for treatment of diseases and medical conditions pertaining to secondary and/or tertiary treatment through a network of Empanelled Health Care Providers (EHCP), to the beneficiaries for the risk covers as defined below.
The following benefits will be covered for the eligible AB-PMJAY.
Beneficiary families under the Scheme.
• The benefit coverage of PMRSSM will be Rs. 5,00,000 per family per year (identified through Socio-Economic and Caste Census, SECC database).
• No cap on Family Size, ensuring all members of designated families specifically girl child and senior citizens get coverage.
• All pre-existing conditions are covered from day one of the policy. The benefit cover will include pre & post-hospitalization expenses.
• Cashless and paperless access to services for the beneficiary at the point of service in any (both public and private) impaneled hospitals across India.
• This Scheme is on an entitlement basis. Every family figuring in the defined SECC Database will be entitled to claim benefits under the scheme.
For more information please contact nearest Health Centre or Toll-Free No. 104.